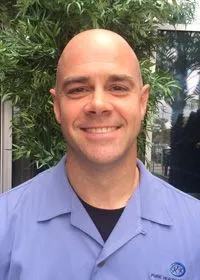 CELEBRATING 21 years of Corrective & Wellness Chiropractic Care !!!
Welcome to Pure Health Chiropractic, your Chiropractic office serving Santa Ana, Tustin and Orange and surrounding cities!
Pure Health Chiropractic is serving Santa Ana, Tustin and Orange. Dr. Daniel Solkamans is a Christian Chiropractor located at 2323 N. Tustin Ave. Suite D, Santa Ana, CA 92705 in the heart of Orange County serving people with headaches and back pain and other debilitating problems such as asthma, digestive problems, sciatica and carpal tunnel.
Dr. Daniel Solkamans, in his office in Santa Ana has been serving thousands of people for the past twenty-one years in Santa Ana, Tustin and Orange as well as the surrounding cities such as Garden Grove, Anaheim, Irvine, Newport Beach, Huntington Beach, Costa Mesa and many more.
The facility is easy to find with plenty of parking and conveniently located between the Chapman Ave. and 17th St. exits off the 55 Freeway in the city of Santa Ana at the North/East corner of Tustin Ave. and Santa Clara Ave. Located next door to the new Starbucks.
Please click on the "Contact Us" link above to get detailed information and map.
Dr. Daniel Solkamans, a Christian Santa Ana Chiropractor at Pure Health Chiropractic is one of the top Chiropractors in his area. His entire team at Pure Health Chiropractic is dedicated to helping you achieve your wellness objectives -- combining skill and expertise that spans the entire Chiropractic wellness spectrum. Dr. Solkamans is committed to bringing you better health and a better way of life by teaching and practicing the true principles of Chiropractic wellness care.
At our Santa Ana Chiropractic location you will receive only the finest care through the use of modern Chiropractic equipment and technology. Dr. Daniel Solkamans and the staff have a genuine concern for your well-being and health. Call us Today and we can develop a Chiropractic Plan specific to you.
If you are new to our website, please feel free to discover and learn about Chiropractic wellness. If you are interested in starting your journey towards wellness please subscribe to our award winning newsletter. If you are already a newsletter subscriber, please explore the member wellness section of our website for wellness articles, resources, and health facts---specifically targeted by Dr. Daniel Solkamans to your wellness needs and interests.
COVID-19 New Procedures:
During this time please know that your health is our most important concern. There are several new health steps that we are taking to better serve you such as having a sanitation station when you enter our office, spraying the adjusting tables with Lysol between each patient, using anti-bacterial soap in the restroom and using a new sanitized pen when signing-in. Also, we have had TSP Pure Zone an Anti-Bacterial material installed on all computer screens for your safety. At Pure Health Chiropractic we want you to feel safe during this uncertain time of Covid-19.
It's Your Life...you can do One of Two things...Something or Nothing! If it's something call Today for your Appointment. Questions? Just ask. We will be happy to answer your questions as best as possible. (714) 953-5533
Dr. Daniel Solkamans
Santa Ana Chiropractor | Pure Health Chiropractic | 714-953-5533